WW2 US Army Air Force Name CBI Uniform Group 89th Aerodrome SQ Researchable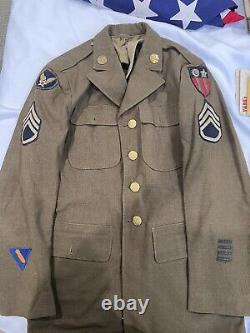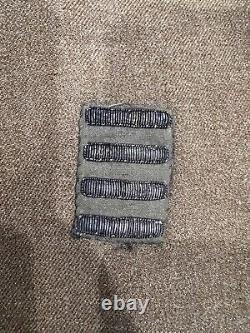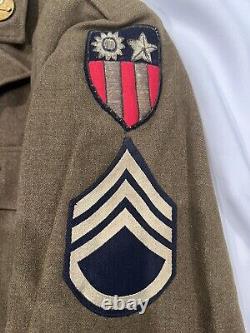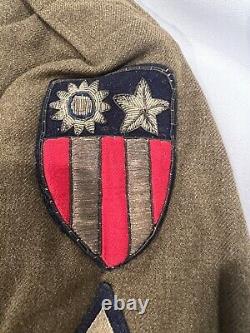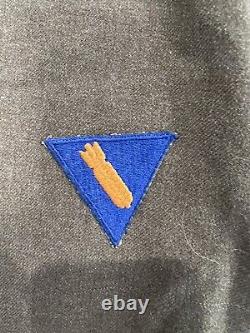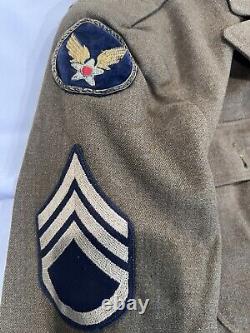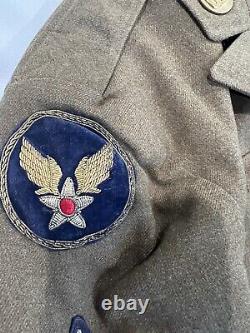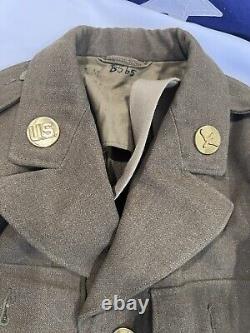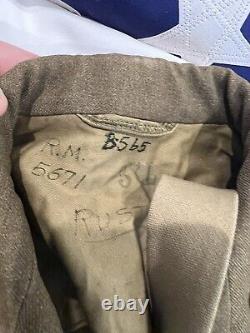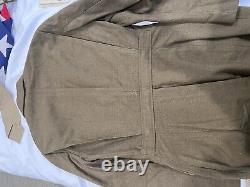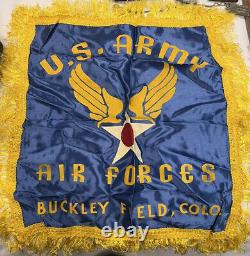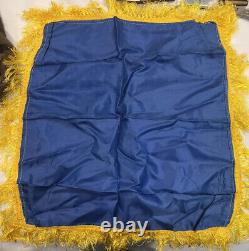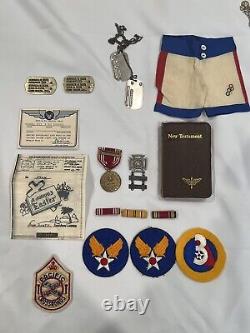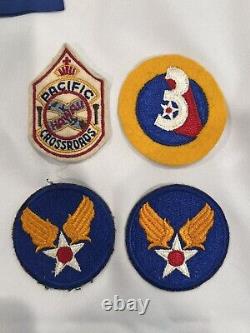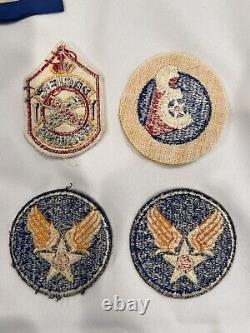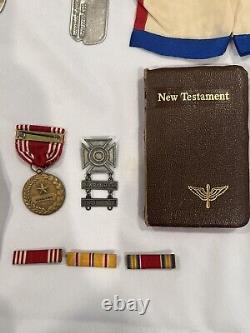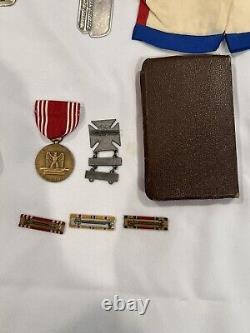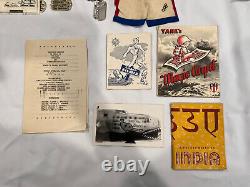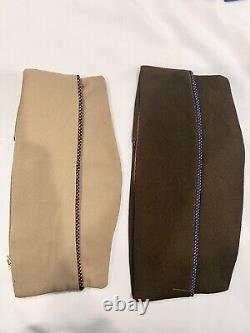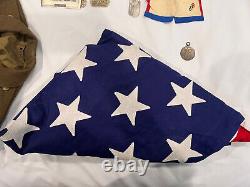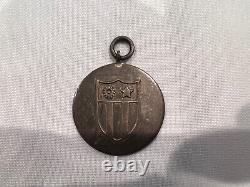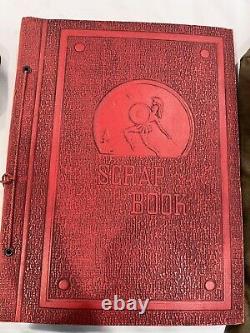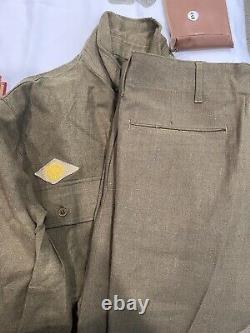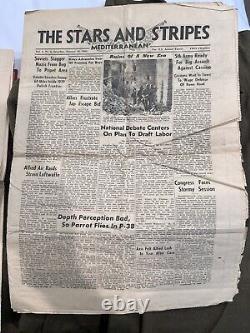 WW2 US Army Air Corp CBI Named Uniform Group. Link To Photo Album about 100 different photos pertaining to the Veteran's Softball Career including some snippets of continuation of Softball with his Local VFW Softball Team. More information will be put up, any questions or more photos please message me! Will look at all offers! This is a Estate Grouping to a Russell R Muir, who served under the 89th Airdrome Squadron, which was under the Army Air Corps CBI Theater of operations.
Not much else has been researched so this is a great opportunity for collectors! Includes a chronological history of the Husband's and Wife's Baseball/Softball Career, Grouping shows evidence that the Veteran had played Baseball with his unit during and post war. Estate Grouping came from Veteran's Home! Items that are included in Grouping. WW2 US Army Air Corp Dress Uniform/ Dated Oct 1941, Double Bullion Patches, Staff Sarge Ranking with Bullion Overseas Bars & Bombardier Patch with Eye Candy still intact.
Very Nice Uniform very clean. 40s US Army Air Corp small Blanket/Pillow Cover? Clean condition, Has Creases from being folded. 2 Sets of Dog Tags named to Russell M Muir.
One chained together while other set is separated. Medals and Decorations which include: Army Good Conduct: Engraved to Russell Muir, 3 Separated Ribbon Bars: Army Good Conduct, Asiatic Pacific Campaign, and WW2 Victory Ribbon, Weapon Proficiency Badge Theater Made: Awarded for Marksmen & Carbine. 40s US Army Air Corps New Testament Bible, Contains signature from High Ranking Chaplain. 40s Miniature Novelty Olympic Pants, Has some staining a Unique Item. 4X WW2 US Army Booklets, Funeral Card for the Death of President Franklin D.
Roosevelt, US Army Pocket Guide to India, Camp Kilroy Guide, Yank's Magic Carpet CBI Guide. Airplane Photograph, Photograph of the plane "DING HOW DOTTIE" ; Only reference to the plane is shown here it seems the Veteran must have had serviced the plane due to not being in the 308th Bombardment Group instead being in the 9th Aerodrome Squadron. 2X WW2 US Army Air Corp Overseas Caps. Both are in good condition with one containing a uncommon and nice blue inside. Can provide more photos if interested. Folded US Flag, Need to double check on the dating for the Flag came with grouping unsure if was used for Veterans Funeral. Can unfold for more photos if requested, looks to have no damage minor staining. Custom Made CBI Medal, Named Russell R. Muir has him labeled as a Staff Sarge and was the Pitcher for the Veterans Baseball Team.
Family Photo Album, A Non-Military Photo Album showcasing the Veteran and the Wife's Softball Career including some photos, news clippings, drawings, and a few group photos showing the Veterans Baseball Team which included members of his Unit during his Service in India. A Large amount of clippings that date back from the 1930s. Mainly contains info on the wife and daughter with some information of the Veteran including correspondence during the War between the Wife and Veteran. Can show photos of the entire album if Requested, contains about 50-75 Pages with a dozen blank in-between. US Army Shirt, Tie and Pants, Green WW2 Army Shirt is a different shirt from the one used with dress regulations, no damage contains a ruptured duck but has no chevrons attached to shirt, pants are clean with minimal staining goes with the dress uniform set.
2 US 1940s Newspapers, A Decent Jan 15th 1944 issue of Stars and Stripes contains some crease damage but with some care can be fixed contains all the pages & A Decent July 5th 1945 "India Burma Theater Roundup" Contains some crease damage but can also be attempted to be fixed also contains all pages if you would like to see it please request could not fit all the pictures for the listing but can provide more in messages.