WW2 US Army Air Force Down ARTIC SLEEPING BAG Type A-3 A Rare CHESAPEAKE Named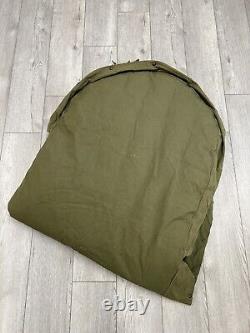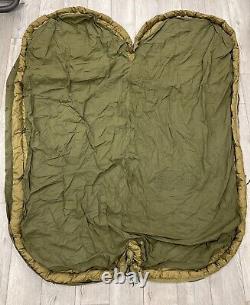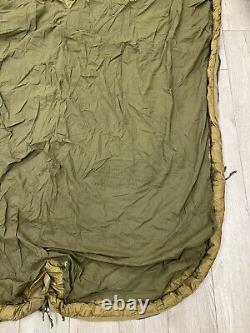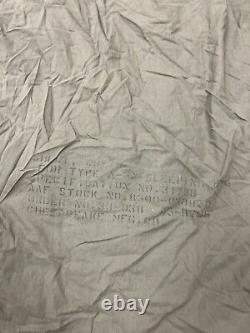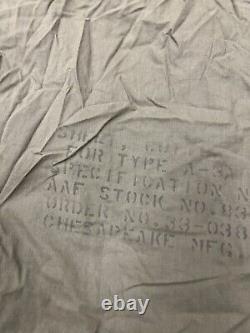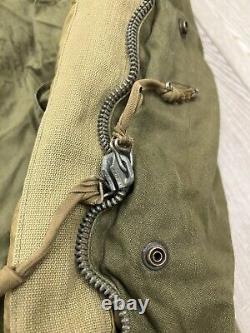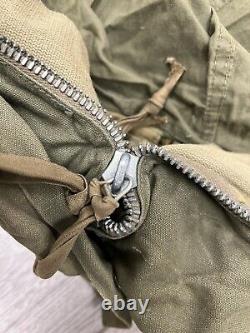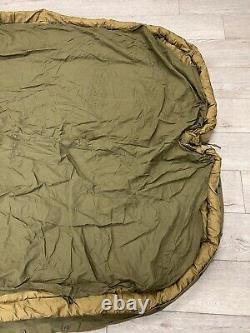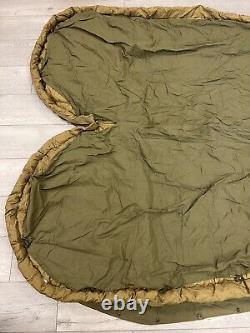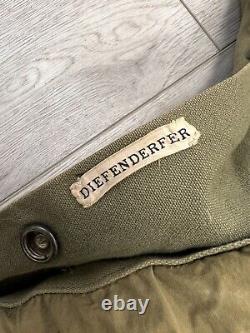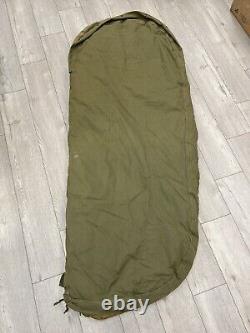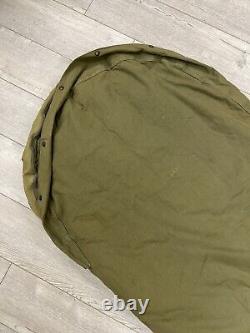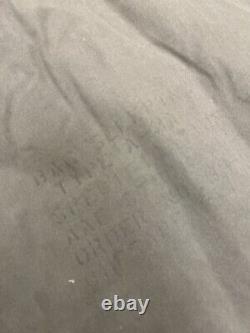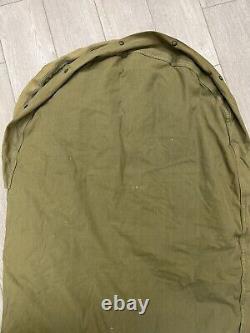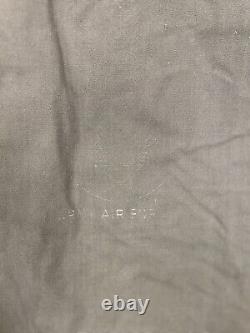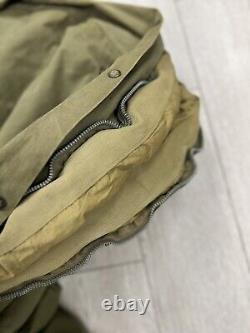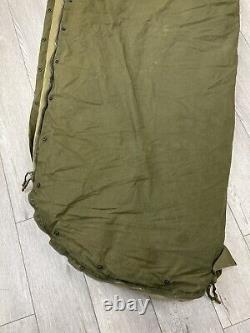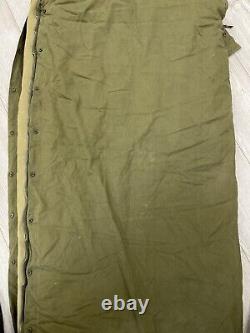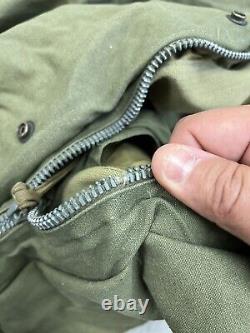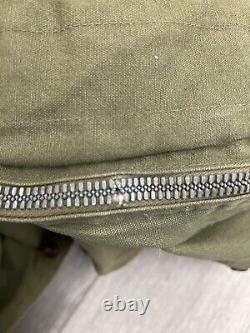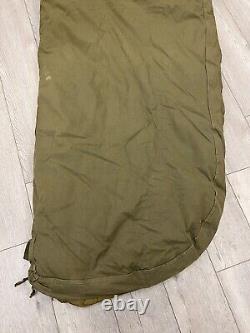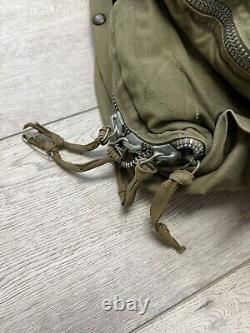 Amazing rare sleeping bag here to offer. Early army Air Force ww2 type A3A sleeping bag. This bag was for pilots and was much heavier than normal bags. Fully goose down insulated very warm.
I'm his bag has 4 zippers attached incase one broke down other could be used. Snap closure after you zip the bag shut. The main large crown zipper is functional there is one tooth missing on the side of the bag but the zipper pull still travels over and closes with no issues. Very hard to find bag.