United States Army Air Forces Advanced Bombardier School 1945 Gyro Class 45-11B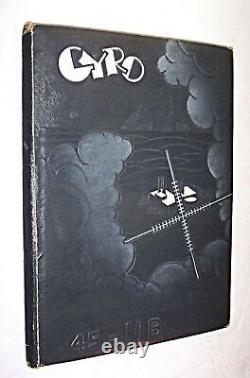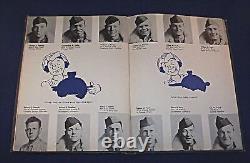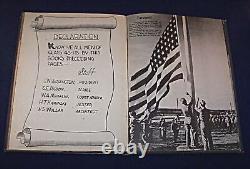 A promise dedicated by Gyro-official book of Class 45-11 B. United States Air Force's Advanced Bombardiers School Big Spring T.
Dedication: the words we say now can never bring back your brothers or mine. It was Ray, Harry, and Jim and many others whom I had never seen, but as they fell and died, they were my brothers.
We did not live in a common dwelling, rather in a common thought-liberty and equality. Ray fell from the skies over Germany, and Jim made the first raid over Tokyo. His wife received a telegram from the war Department. These were American airmen fighting for their way of life against odds that were often staggering.
They asked no quarter or gave any as they hit the enemy with a strength that only righteousness notes. Victories were numerous, but they were bought for a dear price-American lives. As I graduate today and take my place in the ranks of America bombardiers, I look to heaven and ask for courage. Courage to forge the final victory for which my brothers have so gallantly die. Listing and template services provided by inkFrog.