Original WW2 Pilot Wing Sterling Silver US Army Air Forces AAF 1.5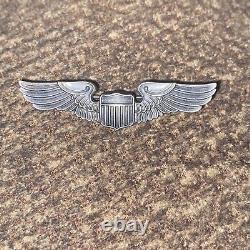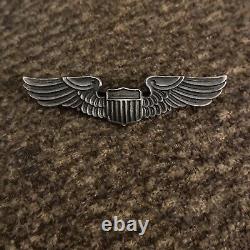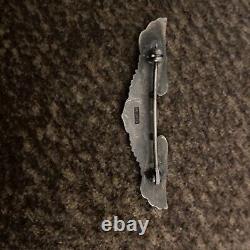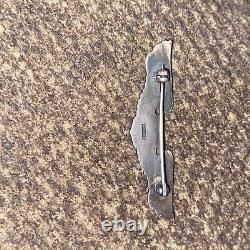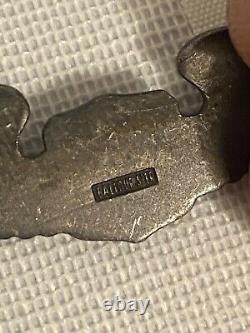 This original World War II pilot wing pin is a rare and valuable piece of history from the United States Army Air Forces. The sterling silver pin measures 1.5 inches and features intricate details, making it a must-have for any militaria collector. The pin represents the bravery and sacrifice of the pilots who fought in the war, and is a unique addition to any collection. The pin is an original piece from the time period and is not a reproduction.
It features the iconic design of the Army Air Forces pilot wing, making it a true gem for collectors. This pin is perfect for anyone interested in World War II history and would make an excellent addition to any collection.